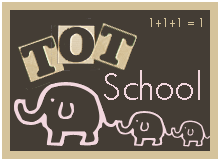 Well, the school holidays are almost over. Louis had his first day at pre school and Melissa will have her first day in reception class next Monday. I haven't really blogged much over the holidays so this post is a summary really of what we have been up to.
Meeting up with friends
I got the phone numbers off quite a few of the mums of children Melissa had played with at pre school so on most days when I wasn't working we had someone to meet up with. Activities included, trips to the local park, trips to soft play (when the weather was bad) and playing in the house. It was nice that Melissa's friends included Louis too, infact most of her friends have a younger brother or sister so he had people to play with also.
Baking
Unfortunately I have come to the realisation that I am not in any way shape or form any kind of cook so our baking activities involved making up packet mix cakes.
Horse riding
My sister and mum have horses-actually one of them was mine before I had the kids. We took Melissa and Louis down to the stables a few times and they enjoyed brushing and a quick ride on the smaller of the two horses.
Playing in the garden
I usually jump at any chance to get out in the garden with the kids at any sign of sunshine (a rare sight in the north of England). We bought the kids a trampoline which they love!
Outdoor chalking has also been a hit...
Days out
We have had 3 proper family days out. The first was more an attempt at one as we set off from our house in overcast but dry weather but when we arrived at our park of choice, only 11 miles aways, everything was soaking. It ended up being a trip to costco instead!
Another day out was to Southport where we had a walk round, some fish and chips and then Melissa and Louis went on a few fairground rides.
Thirdly, we took a trip to Tatton park, a national trust park which has a fabulous adventure playground and lovely gardens and nature walks.
Caravan mini breaks
My parents have just bought a caravan in the Lake District so we have had two long weekends there. Unfortunately, particularly the first time we went, the weather was quite wet. However the kids enjoyed the indoor pool and have improved their swimming and managed to get a few goes on the outdoor playground. In the evening we went to the clubhouse and my husband and I had a few drinks while the Melissa and Louis watched the children's entertainment. Louis even won the fancy dress competition.