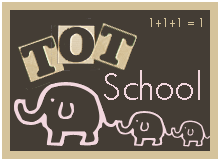 We had lots of fun with the valentine's theme this week!
Tissue paper hearts.
I prepared these by cutting out lots of squares of different coloured tissue paper hearts and foam hearts. I then cut out heart shaped outlines from card and then hearts from sticky back plastic (contact paper?). We ran out of sticky back plastic so the remainder of the hearts were made by gluing onto white paper! These were then hung up!
Heart prints
These are ultra simple. Using different coloured paints, the kids used playdough cutters of various sizes to print onto large sheets of paper. These were used as wrapping paper!
Heart stencils
These came in a craft pack from the Poundshop. All the kids did was paint over the stencil onto paper plates but they came out quite nice!
Sensory Bin
Even though valentines is over we will use this for the rest of the month to get our money's worth from it! It contains lots of fake rose petals, heart ice cube trays, heart shaped beads, heart shaped rubbers, pink heart on a stick things (which I have now pulled off the stick!) and fake roses along with the usual scoops and tubs!